$

10.00
Psystems Art Print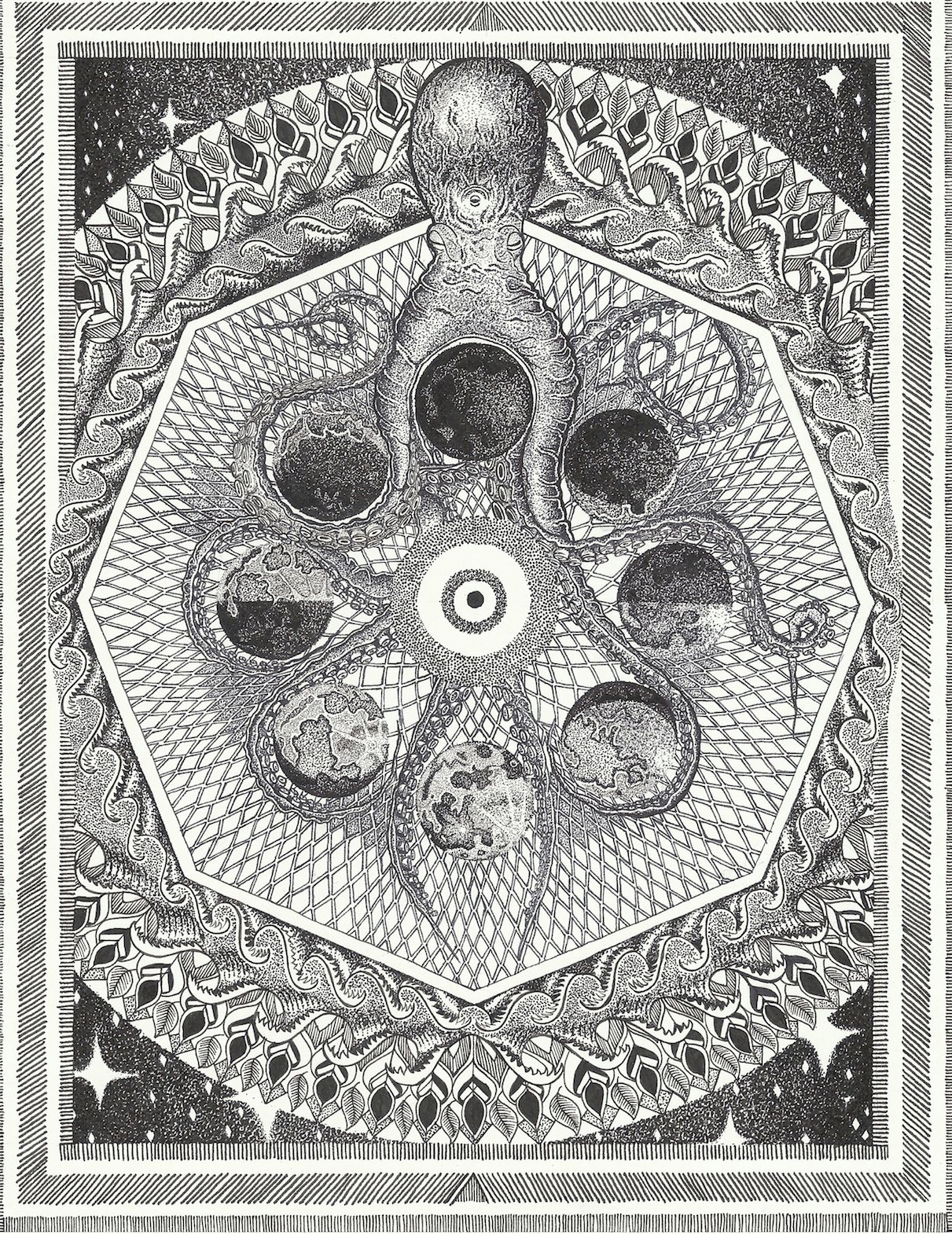 Do you ever feel like there is something more than what your two eyes see?
The one thing in life we can always do is look "Beyond Ordinary."
Realizing the unity you share with the whole universe, animal, insect, plant, or tree.
You can accomplish anything you want to be.
Psystems, the eighth design in Series No.1 by INDII.
Hand drawn // 8.5"X11" // 35 Hour average to complete this design in 2015.
"Psystems" Psych Systems. This world is made of infinite systems. Some simple, and some so complex that we will never know them or understand. This design is the eighth and is jammed with psystems of eight. The moon cycles, octopus, octagon and an atom in the middle, which has eight electrons in its valence shell. We must work together as a system to achieve the greatest accomplishments mankind has ever seen.
Available options:
High Quality Print: $15 WITH FREE SHIPPING IN U.S.